Based in Bali Indonesia, Jamko is a Lighting Manufacturer of High-Quality Decorative Lighting.
We have a great team of Artisans using traditional craftsmanship methods blended with modern design and manufacturing standards. This fusion of western know-how with indigenous know-how has allowed us to produce a collection of stylish designer light fixtures.
We have a particular focus on handmade techniques and traditional skills. Most notable, our lamps bring an authentic handcrafted ambience to your space, presenting a unique and timeless appeal.
It is an exciting feeling when blending traditional craftsmanship technics with modern design. It's something you want to share with the world.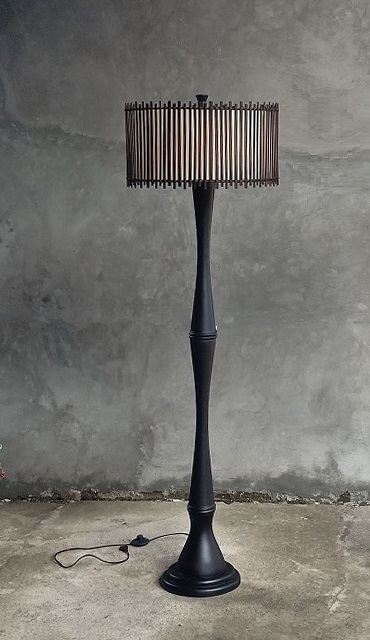 Jamko is a fusion of imagination, skilled craftsmanship,
and a passion for beautiful lighting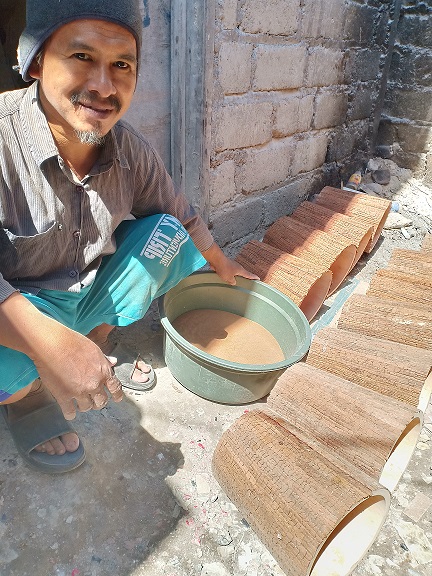 The Manufacturing Process
Indigenous materials form an important part of our collections. We put an emphasis on using natural and sustainable materials found throughout the Indonesian archipelago like Coconut, Seashell, Rattan, Jute, and Tropical Woods in our products.
A stunning range of finishes are produced from nature's material and presented in our collections. We are also keen to use recycled and re-purposed material in our designs.
Wood for example comes downstream to us from the plantation industry like coconut trees, and mango trees when they reach the end of their life. Likewise, in the fisheries industry, shell from crustaceans and molluscs marine life come downstream to us from the fish markets and government approved suppliers.
The art of making lends itself to expressing
unique bespoke designs
Most of our manufacturing is done in our own workshop and production facility. This allows us to pay close attention to quality, detail and production methods that ensure our products are manufactured to a high-quality standard.
We manufacturer to 'contract quality' international standards and follow the international CE electrical standards and IP protocols.
We maintain longevity of our fixtures through the choice of high-quality materials and finishing practice.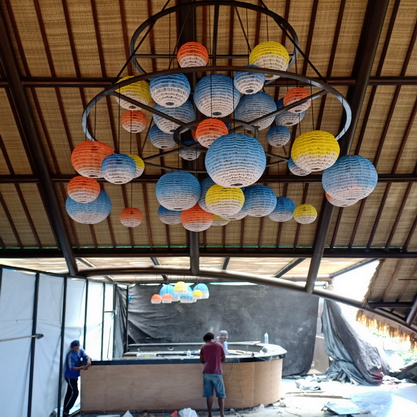 There's something magical about the Artisan handmade process that
makes you appreciate the details, the imperfections and uniqueness.
Our Service
We service Interior Designers, Hospitality, Architects, Export and Retail.
Because much of our work is custom production, we understand how important it is to know what the client wants, and how to achieve the outcome they are looking for. Having decades of experience in the manufacturing of lighting products, we provide a high standard of service from design to production.
Our advise and guidance if required will assist in getting a better outcome for the smooth operation of your project.
Jamko has a Professional B2B service for resellers and export market.